DOG-EARED MOONLIGHT • The Milk & Honey Band
This record comes to us courtesy of Andy Partridge's indie label Ape Records. As an A & R man, Partridge obviously looks for those virtues that his band XTC championed: melody lines with the grace and movement of a well-designed city skyline, lyrics that are poetic but playful, and a generous helping of very English eccentricity.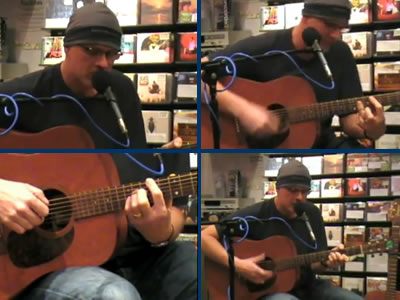 He's found all this and more in the Milk & Honey Band. Led by singer-songwriter Robert White, they've been making albums since the early '90s. I know I'll soon have to investigate their back catalog, because after a week of spinning Dog-Eared Moonlight, I've fallen in love with this group.
The ten-song cycle loosely follows the arc of a relationship. The first three words of the record, "It's just you," are immediately captivating, inviting the listener inside this cozy cocoon that feels like an April evening in the English countryside. With fingerpicked guitars and flutes whirling around White's intimate voice, it's all about languishing in romantic contentment. The driving acoustic "Incredible Visions" and Beatle-esque "Waste Of Time" round out the honeymoon sentiment, with White confessing that "you're my perfect waste of time."
But disenchantment and moments of isolation creep in on "Absolutely Wrong" and the wistful, Nashville-flavored "No World At All." By the time of the "tears and fractures" of "Disappear" and the tender resignation of "Cut The Line," you can feel that inevitable heartbreak just around the corner.
Of course, following this love-to-loneliness lyrical journey is just one way to listen to this album. You can also enjoy it purely for its melodies, arrangements, and just the glorious gestalt of it all. I'm not sure how it was recorded, but it has a warmth and woodiness that puts me in mind of 1968, that musical year which saw the release of, among others, the White Album, Village Green Preservation Society, and Odessey & Oracle.
If you need further milking and honeying, check out "Maryfaith Autumn," which pretty much captures everything great about English pop in three minutes -- a winding ribbon of quirky melody wrapped in pastoral harmonies, strings and woodwinds. It's like the Zombies meet Jethro Tull in Ray Davies' living room.
On the strength of this lovely record, I'll be eager to see what's coming down the pike from Partridge's upstart label. • Bill DeMain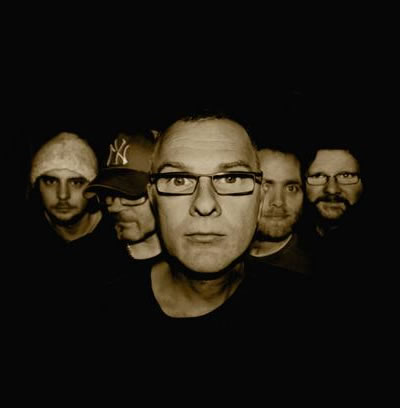 listen to clips return to covers
themilkandhoneyband.co.uk ape.uk.net
enjoy this and others near to it, this too
you might dig our interview with Andy Partridge